Experience a west coast fishing trip on Vancouver Island. Peak season to hire a salmon and halibut sport fishing guide is during the summer months of June, July and August each year. With this in mind and the fact that July and August are the busiest time of year for tourism in Tofino it's important to secure both your fishing dates AND accommodation well before hand. In addition you'll want to hire someone who has the knowledge and experience of fishing our area to ensure you'll have a fun, safe and successful fishing adventure.
OFFSHORE FISHING CHARTER TRIP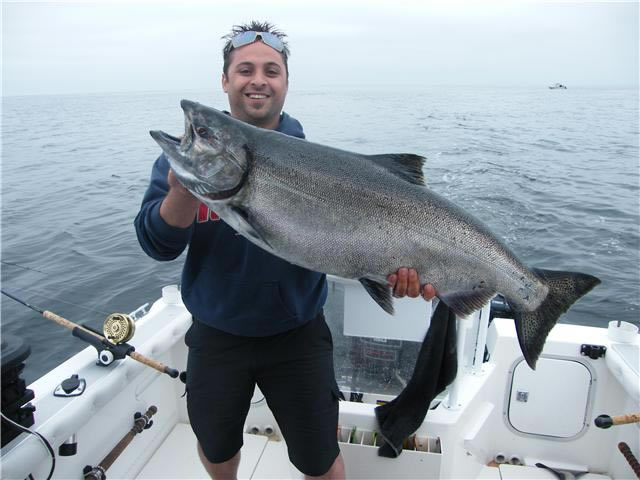 Our most popular guided fishing charter would be the morning 6-hour "Offshore" fishing trip for salmon and halibut. We leave the dock at 6 a.m. and travel and generally travel about 6 – 12 miles offshore to fish. If you're worried about being out on the open ocean I'll make sure we take things slow so you can adjust to the conditions or we can alter the trip and return to calmer waters where we'll still fish for salmon with a smaller chance of hooking a halibut. While fishing offshore we encounter a variety of birdlife, with the opportunity of seeing humpback and grey whales, porpoises, Killer whales.
INSHORE FISHING CHARTER TRIP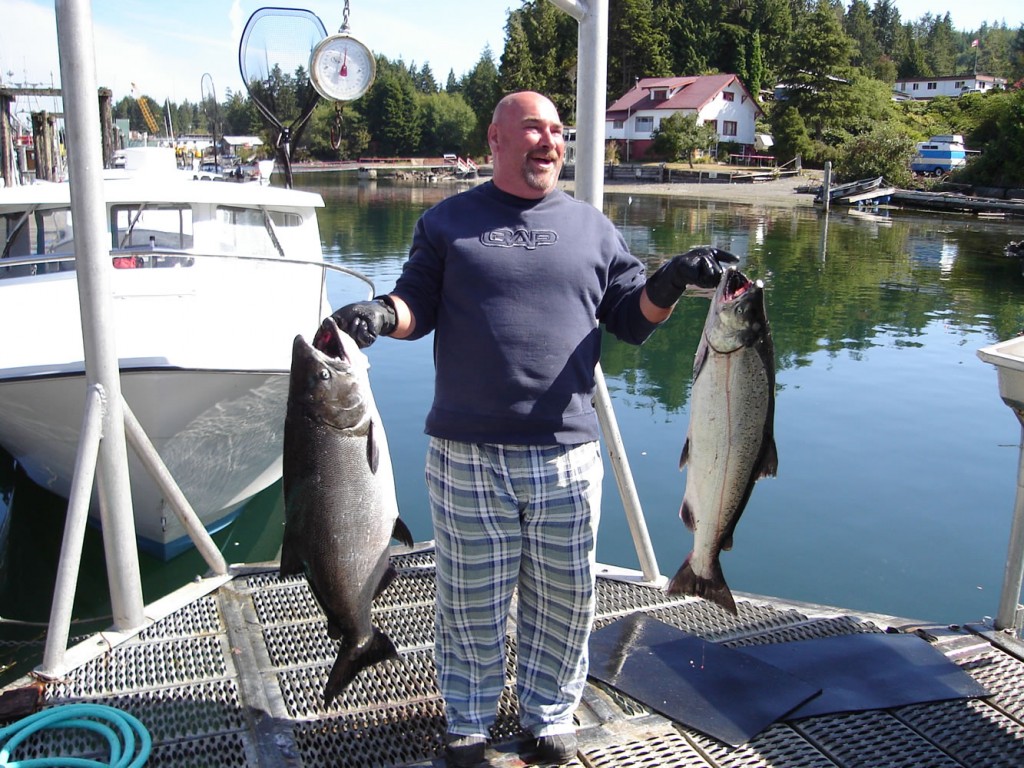 The differences between an inshore and offshore trip would be that during an inshore trip we'd be fishing amongst the reefs and island of Clayoquot Sound where there is no ocean swell or very little, there's more scenery and up until July 31st we're able to retain both Chinook and Coho salmon but from August 1st onwards only Coho Salmon. There are also better opportunities to see a wider variety of wildlife on these trips than an offshore trip. Bald eagles, sea lions, porpoises, seals, bears, sea otters and puffins are some to name a few.
FAMILY FISHING CHARTER TRIP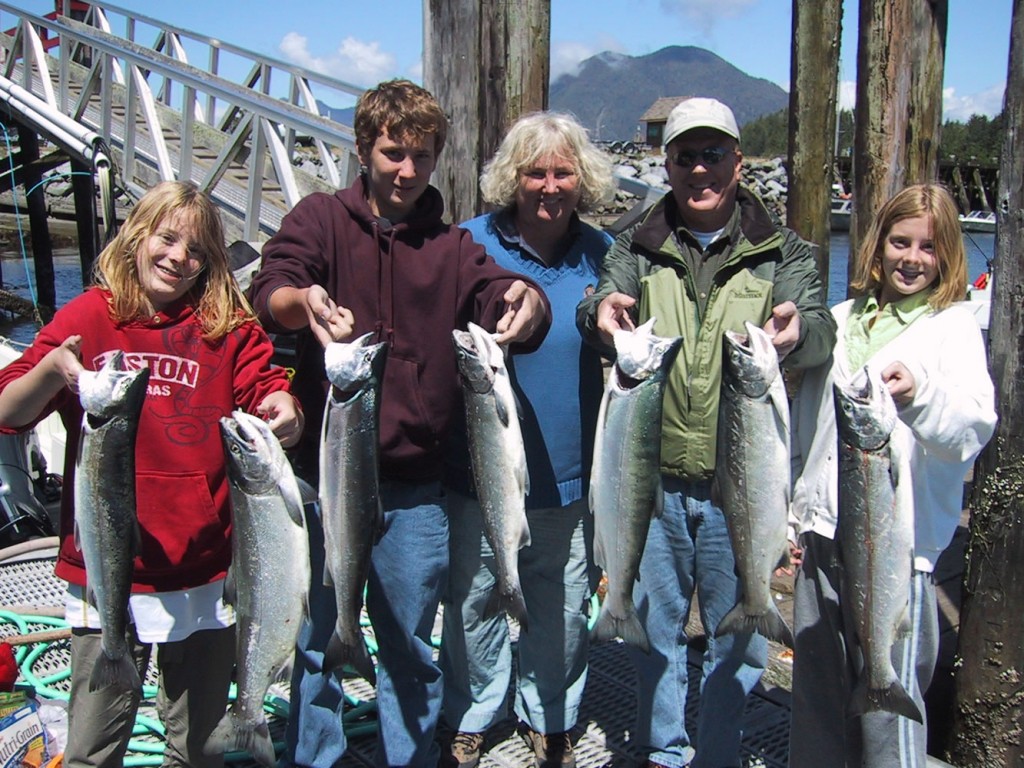 For a memorable adventure a family trip may be just the thing you're after. Again we'd be fishing in calm protected waters. You'll learn and experience saltwater fishing basics when we stop to fish a variety of favorite "fishing holes". During this time you'll marvel and be delighted to see the incredible beauty of Clayoquot Sound's scenery and wildlife. And… since we set a crab trap at the beginning of your trip our final task is to pick it up. Picture your kids squealing with delight when the trap is opened on deck and crabs begin scuttling everywhere!